Brain Embassy provides office support to start-ups incubated at ESA BIC Poland. As part of the support offered, a start-up can rent a workspace and join a diverse community.
About the company:
Brain Embassy is the co-working space brand by Adgar Investments & Development Ltd, a global owner of commercial real estate & a public company traded on the TLV Stock Exchange.
Looking at a building, we don't see walls, glass, and wood. We see the people who spend long hours inside, and need a nourishing environment to restore their energies, inspiration & creativity.
Building long term relationships with our clients (which in some cases, lead to professional collaborations) and learning about their changing needs, pushes us to develop innovative lease concepts & work habitat solutions, where our tenants can evolve, grow & thrive. Our wide range of solutions fits anyone, at any stage: from 1 person business to a big company.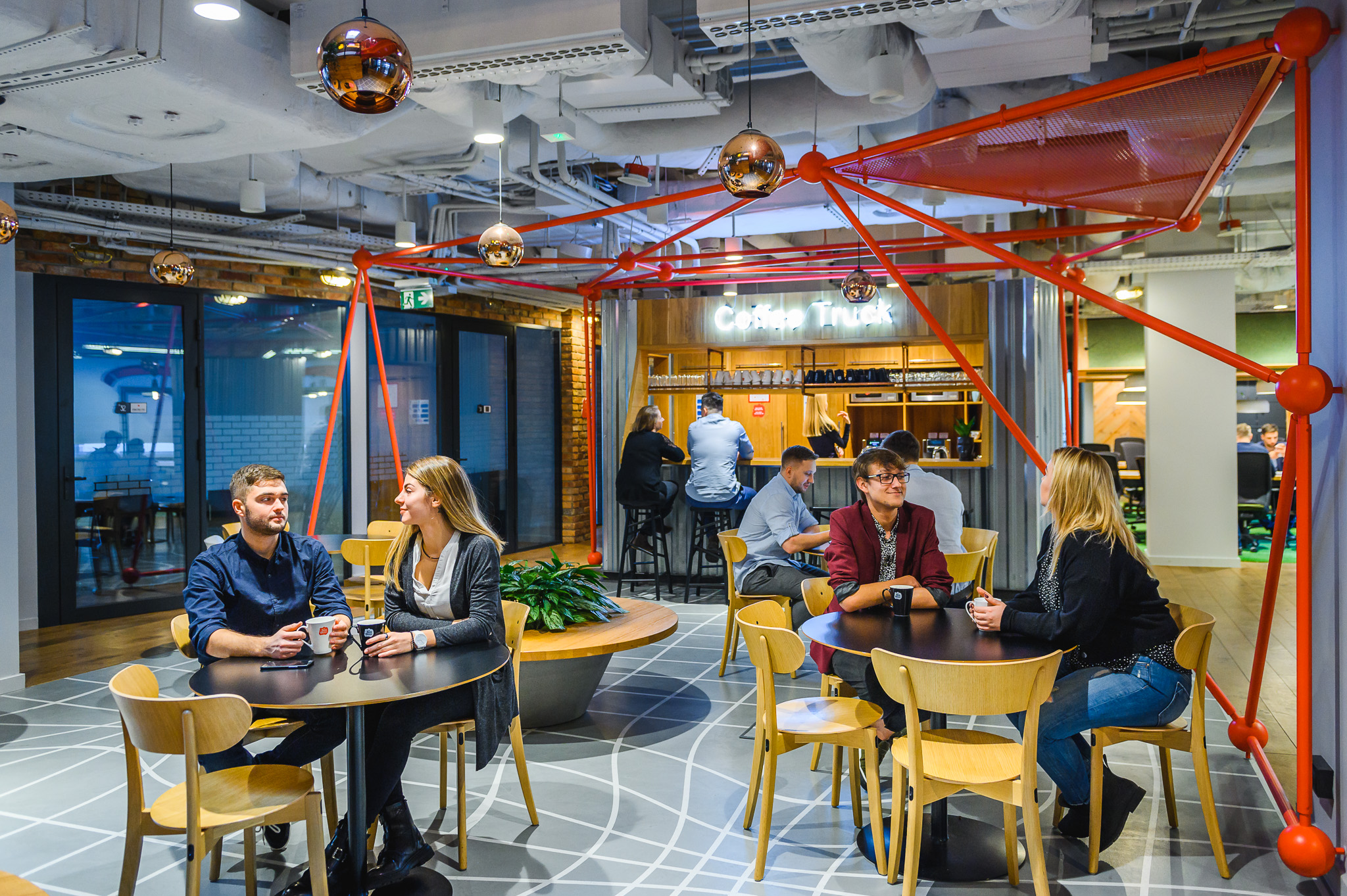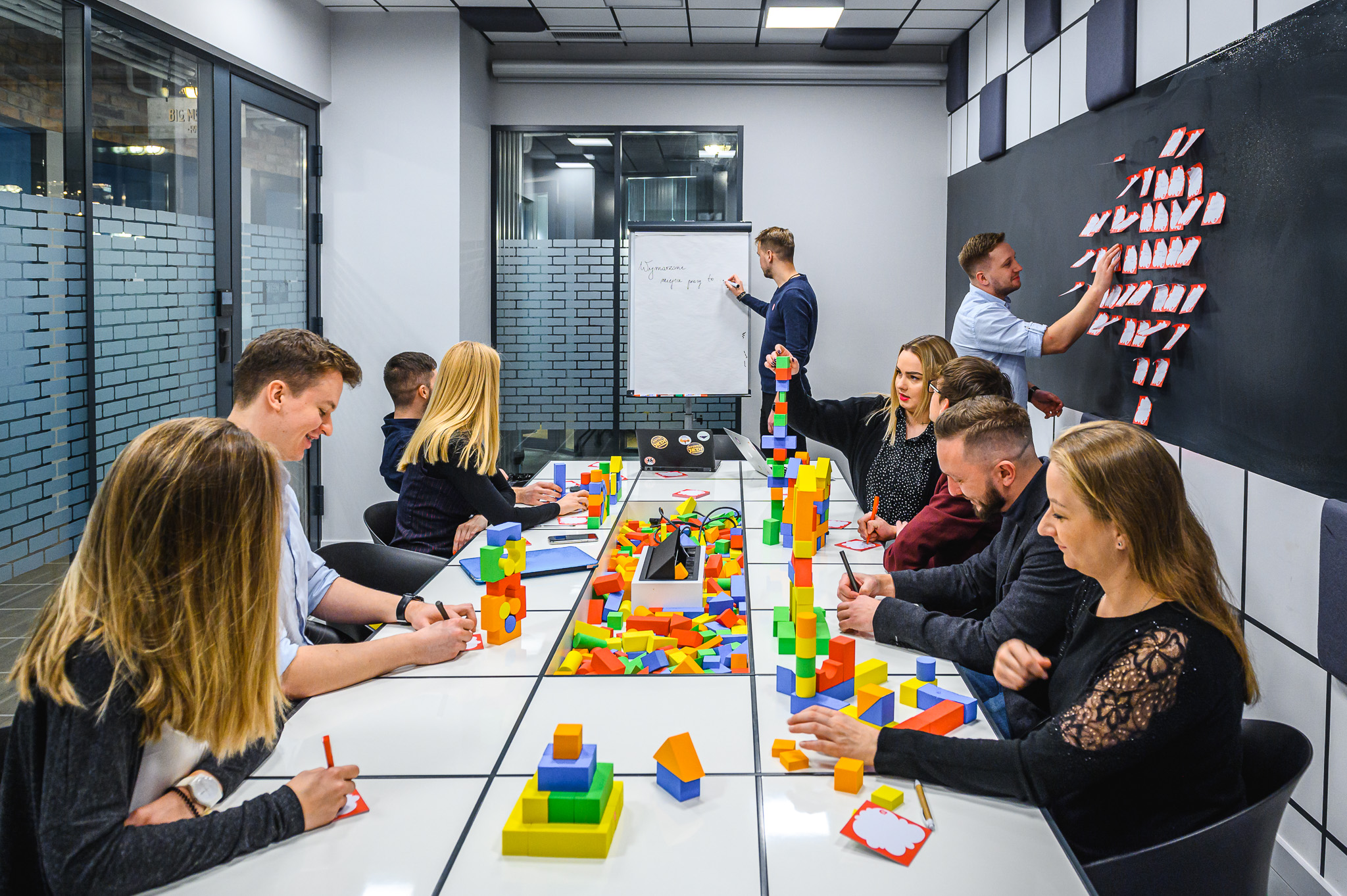 Support offer
All the unique benefits of the Brain Embassy gathered in one OPEN SPACE: quality & ergonomic furniture, activity based design, vivid & dynamic Community, diverse events and professional business support.
Brain Embassy provides office support to start-ups incubated at ESA BIC Poland. As part of the support offered, a start-up can rent a workspace and join a diverse community with access to:
Development program and all the events such as: English online, yoga, fruit and vegetable days, happy hours, workshops.
Brain Embassy Community: possibility to exchange experiences, gain prospective clients or business partners, free advertisement option in the co-working space.
Fully equipped kitchen: which includes unlimited, best quality coffee and tea, possibility of cooking and baking meals.
Private meeting rooms: from 2 to 14 people as well as to the rooms equipped with the devices essential to organize a webinars and record podcast.
Working space 24/7 including other BE locations: your office is always open. You can visit different locations within the scope of your Brain Embassy package.
Possibility to invite guests: your guests can use Brain Embassy kitchen. You can drink with them our delicious coffee.
Possibility to register your company address: you can register your company on our address. Make sure to re-register it to the new address after your rental is over.
Always available, fast WiFi: Interned speed when connected to a WiFi network: 150 Mb/s. Internet connection possible by cable in a private office.
Printer and scanner: a certain number of prints is included in the open space package. If you go over the limit you will receive an additional invoice.
Community Team assistance: our Community Team is available for you Monday to Friday 9:00 AM to 5:00 PM.
You can bring your pet to the office with you: we're pet friendly but remember that you're responsible for your beloved pet.
Packages and letters pickup: our Community Team is doing its best to help collect your letters and packages when you're not in the office.
Possibility to work on fresh air: you can work on terraces in chosen BE locations during summertime.
Equipped office: our space is equipped in the highest quality furniture from Kinnarps. Unusual interior and very well designed, ergonomic workstations in something that characterizes us.
Plants and trees inside the office: you can feel connection with nature in BE office. Many sports are filled with live greenery including trees! The workspace is finished with natural materials as genuine wood.
Cleaning service: we provide a cleaning service so you can't think about it.
Space for nap and meditation: if you feel the need to take a break or a short nap to help yourself, these places are perfect to take care of your comfort.
Contact
Visit website: https://brainembassy.com/
Contact us: office@esabic.pl