Discover the power of satellite Earth observation, learn about space tech!
Direction Earth/Space – Earth Observation Industry Day
📆 20 September 2023, Lublin, Poland
As part of the initiative of the European Space Agency (ESA) – Direction Earth/Space (DES), the DES Earth Observation Industry Day will take place on September 20, 2023 in Lublin.
The potential of using Earth observation data are very wide and cover various fields, from science and technology to business and education, and even culture and art. They are already the basis of many modern technologies, and the potential of their use in creating innovative solutions is huge – and still growing.
Direction Earth/Space is a new initiative organised in partnership with the European Youth Capitals (EYC). The event gives broad audience the opportunity to experience our planet like never before and look beyond, into space!
During the event, participants will take a closer look at the business potential of using Earth observations data and listen to speeches from guests representing various perspectives on this topic. The meeting will also be an excellent opportunity to network with entrepreneurs from Lublin and discuss their involvement in the development of the space sector.
Representatives of ESA BIC Poland will also attend the DES Earth Observation Industry Day and will tell how to build an Earth observation startup with the ESA BIC Poland Incubator.
We invite you to our presentations:
12:40 – 13:00 ESA BIC Poland – doskonałe miejsce do rozwoju startupów wykorzystujących dane obserwacji Ziemi (Anna Mirończuk)
13:00 – 13:40 ESA BIC – the network supporting Earth Observation startups (Michał Chwieduk)
📍 Lublin University of Technology, Faculty of Building and Architecture, Aula no. 3
If you are interested in ESA BIC Poland's offer, this is an excellent opportunity to meet with us over a cup of coffee!
Registration for the event HERE
Event page: https://www.directionearth.space/en/eo-industry-day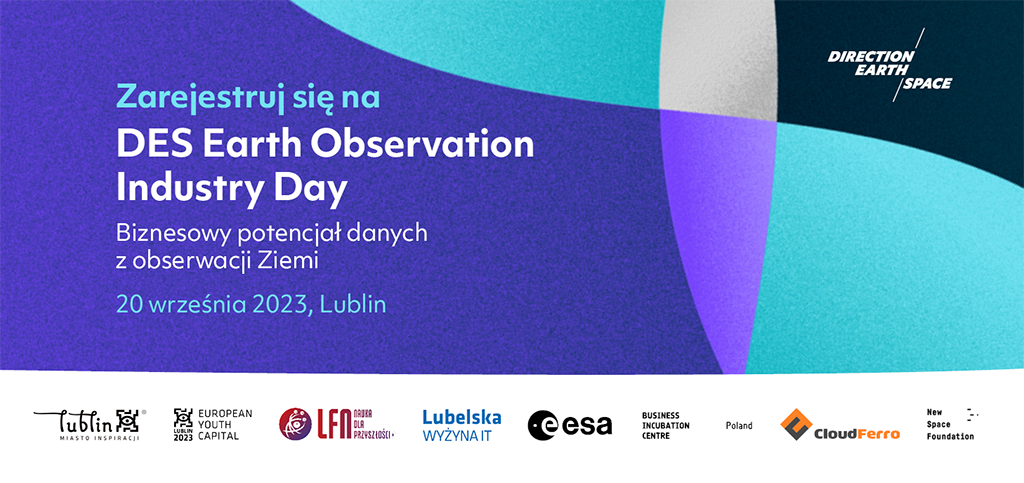 ---