ESA BIC Poland is a partner of the 9th edition of the European Rover Challenge
INTERNATIONAL PLANETARY ROBOTICS COMPETITION
15-17 September 2023, Kielce, Poland
ESA BIC Poland is a partner of the 9th edition of the European Rover Challenge!
The European Rover Challenge (ERC) is an international space & robotics event combining competition of martian rovers with scientific and technological shows. ERC is also a meeting place for representatives of the European world of science and business interested in the use of space and robotic technologies.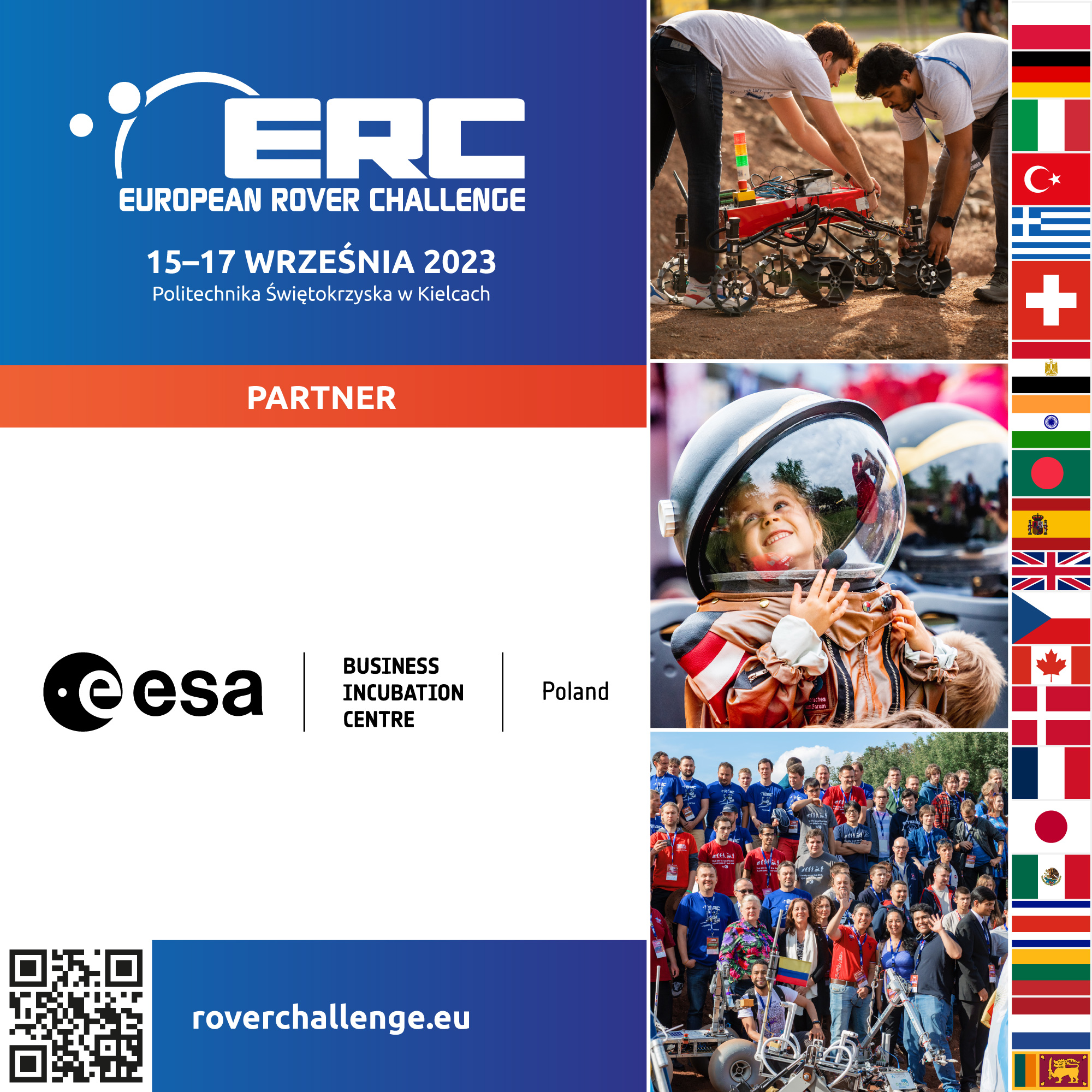 The main part of the ERC is an international robotics competition, where academic teams from around the world present their mobile robot designs, competing in competitions based on real ESA and NASA missions.
The second part of the event is the Inspiration Zone, with numerous lectures and workshops waiting for visitors. Each of the three days of ERC2023 has a theme, and each is filled with talks in the main auditorium and on the weekend with activities in the exhibitor area.
The rover competition and the livestream will be available to visitors every day on the campus of the Kielce University of Technology. The event program and link to the online broadcast are available on the ERC website.
Michał Chwieduk, the head of the ESA BIC Poland incubator, will participate in the Ask Me Anything session (15/09) and Debate: Investing in the space sector (17/09). We invite visitors to listen the presentations and individual talks during the event! Participation in the ERC2023 is free of charge.
See you at the #ERC2023!